FAREWELL LINDA MCCARTNEY
---

I have found two very nicely done bios/tributes to Lady Linda McCartney which I have included here. If you choose to use these for any reason, please give credit - as I have done - to where they came from originally.
---
San Francisco Museum Tribute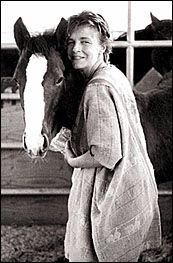 In a quiet way, Linda McCartney has developed into one of the finest women photographers in the world ­ although there is much more to her than that. Raised in Scarsdale, New York, Linda was a Fine Art major at The University of Arizona. It was while living in Arizona that her passion for photographs began.
But it was not until she returned to New York that this self-taught photographer began her career ­ whilst working for Town and Country magazine in New York in the early Sixties. Seizing an opportunity to photograph The Rolling Stones on a yacht on the Hudson River, Linda discovered that her work was immediately in demand.
Coupling photography with her love of rhythm and blues, Linda specialised in capturing the character of the new musicians. Among the stars she worked with were: Jimi Hendrix, The Doors, The Who, Simon and Garfunkel, Bob Dylan, Otis Redding and The Beatles ­ subsequently meeting her husband, Paul.
Linda was a Rolling Stone magazine photographer, and her work with rock stars has appeared in magazines around the world. Exhibitions of her photography have also appeared in some 50 galleries worldwide, f from South America to Australia. She has also exhibited in London's prestigious Victoria and Albert Museum and has been voted the USA's Female Photographer Of The Year.
A vegetarian and ardent animal-lover, Linda has done much to help the causes of Lynx ­ the UK anti-fur lobby ­ and The People For The Ethical Treatment of Animals. She has also worked extensively for The Council For The Protection of Rural England and Friends Of The Earth, to highlight environmental dangers.
In 1989, Linda published her own guide to vegetarian Cookery ­ Linda McCartney's Home Cooking. The book has become the biggest-selling vegetarian cookbook ever in the UK and a best-seller in the USA; with more than 250,000 copies sold.
Since the publication of her cookbook, Linda has become much-sought by the Press and media, who regard her as Britain's foremost authority on vegetarianism.
In the Spring of 1991, Linda also launched her own range of ready-made vegetarian meals; which have become a massive success in the UK ­ with some five million meals consumed by September '91.
In fact, Linda McCartney's vegetarian food range has been so successful in the UK ­ that her meals are now on the menu at London's famous Hard Rock Cafe.
Besides her photography, her cookery and her many associated TV and Media appearances, Linda also plays keyboards in Paul McCartney's band. In 1989-90, they performed a record-breaking world concert tour, playing 102 shows in 13 countries to some three million people.
And besides all this ­ and perhaps most important of all ­ Linda McCartney is a dedicated Mother to four children.
---
OH, DARLING
The Life and Times of Linda McCartney
by-- CHRIS TAYLOR from People Online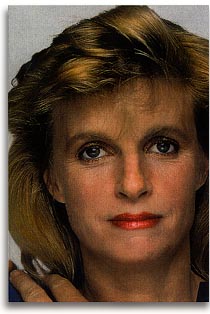 It was December 8, 1995 when Linda McCartney was first diagnosed with breast cancer. The malignant tumor was quickly removed, and friends and family breathed a sigh of relief. But for her husband, it was an ominous echo of the past: Paul McCartney's mother had died of breast cancer back in 1956, when the would-be rock star was just 15 years old.
Last Friday, that nightmare returned. Linda passed away after a brave three-year battle, and her tragic death was hardest on the man who spent just eleven nights away from her in 29 years of marriage. The two women who were the ex-Beatle's greatest inspiration -- mother Mary and lovely Linda -- have now succumbed to the same disease. But with typical Liverpudlian bluster, Sir Paul is soldiering on. He has already asked the world to remember Linda in one of three ways: Donate to cancer research. Write a check for animal welfare. Or, suggested his office, "go veggie."
Fitting tributes to a woman for whom the care of animals came second only to her family. As a schoolgirl, her studies slid while she became a one-woman hospital for the injured squirrels, chipmunks and birds of Scarsdale, NY. She didn't change. Last year, Linda gave £15,000 ($25,000) to save 127 puppies from being sold for laboratory testing after the firm which bred them closed down.
But there was more to Linda than the nature-lover who loved to ride horses and hunt butterflies. There was Linda Eastman, the daughter of two Russian immigrants who met at Ellis Island -- a child of tragedy herself, whose mother died in a plane crash when Linda was just 19. There was Linda Eastman the star photographer, who got her first lucky break snapping the Rolling Stones and drove David Bailey mad by never being able to tell him what film was in her camera, or what her light setting was. And in later life came Lady Linda McCartney -- the successful businesswoman, a millionaire in her own right who flooded the supermarkets of Europe with much-appreciated frozen veggieburgers.
Sure, there were mistakes. Early versions of her frozen meals were found to contain meat; others had double the advertised fat content. As for her forays into music, well -- Linda was the first to admit she didn't actually want to be in Wings. Back in 1990, a mischevious engineer made a bootleg tape of the band's show with all but Linda's vocals faded out. The discordant result confirmed what many fans had known for years.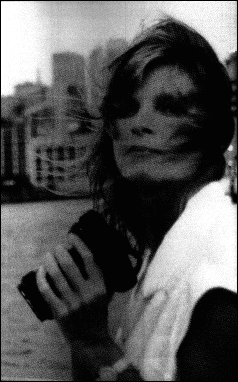 But Paul didn't marry Linda for musical ability. All who knew the pair say the attraction was simple: Paul and Linda were absolutely besotted with each other. The pair fell in love after meeting at the launch party for Sgt Pepper's Lonely Hearts' Club Band -- and unlike John and Yoko, Paul and Linda never fell out again. "They were like each other's twin," said McCartney publicist Geoff Baker. "It's almost impossible to put this into words, because they were the ultimate soul mates."
Not for nothing were they known as rock music's most successful couple. Bringing up four children, one from Linda's previous marriage, would put a strain on the saintliest of parents -- let alone multimillionaire musicians who could never escape the world's scrutiny. Yet as they approached their thirtieth anniversary, Paul and Linda declared themselves more in love than ever -- making it even more of a tragedy that she did not live to see it. Said Beatles producer Sir George Martin: "Paul has to bear the grief of not only losing his love and the lynchpin of his family, but also the best friend he ever had."
---
Very few lives have not been touched by breast cancer; one in eight women, statistics show, will be diagnosed with the disease during her lifetime. Take a moment, then, to copy this pink ribbon to express your sadness for the McCartney family's loss and the loss of multitudes of family's and place it on your web page.
Sign a Public Condolence Book to be sent to McCartney Publishing Limited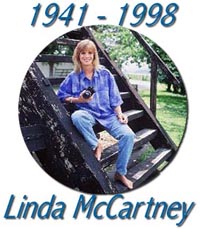 Send Private Condolences that will be sent to McCartney Publishing Limited
Send cards to:
Paul McCartney Fan Club
PO 110
Westcliff, Essex SSO 8NW
United Kingdom
SIGN MY GUESTBOOK



Visit this must-see site



---