Personalized Letters from
Santa Claus- 2002
Letters from SANTA CLAUS mailed from the North Pole (Colorado)
Kids love to get things in the mail, especially at Christmas time.
Just imagine the look on the face of your child when they open their letter and read what Santa has to say!
Is there a child out there you know who would love to get a letter from Santa Claus written especially for them?
Your child, grandchild, niece or nephew, even a neighbor child?
With a little help from you, we can tailor the letter.
And best of all...proceeds go to the
not-for-profit charity Pathways to Spirit.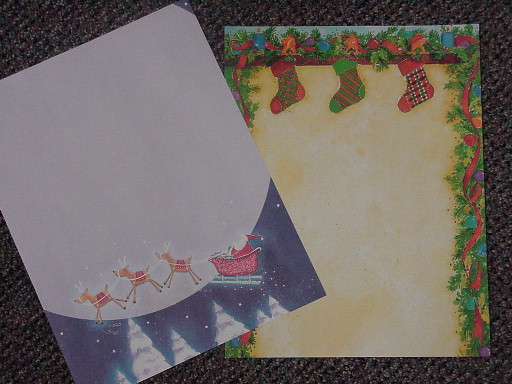 CHOICE OF TWO STATIONARY
TO ORDER:
Mail $5.50 in check or money order
made out to B. Morrison
Send to:
B. Morrison
PO Box 9713
Colorado Springs CO 80932
MUST SUPPLY THIS INFORMATION:
Choice of Stationary (Santa Sleigh/Stockings)
Child's name
Complete Address
Child's nickname
Male or Female
Child's recent accomplishment to congratulate.

SEE THE TEXT OF THE LETTER - CLICK HERE


TELL ALL YOUR FRIENDS ABOUT THIS TOO!